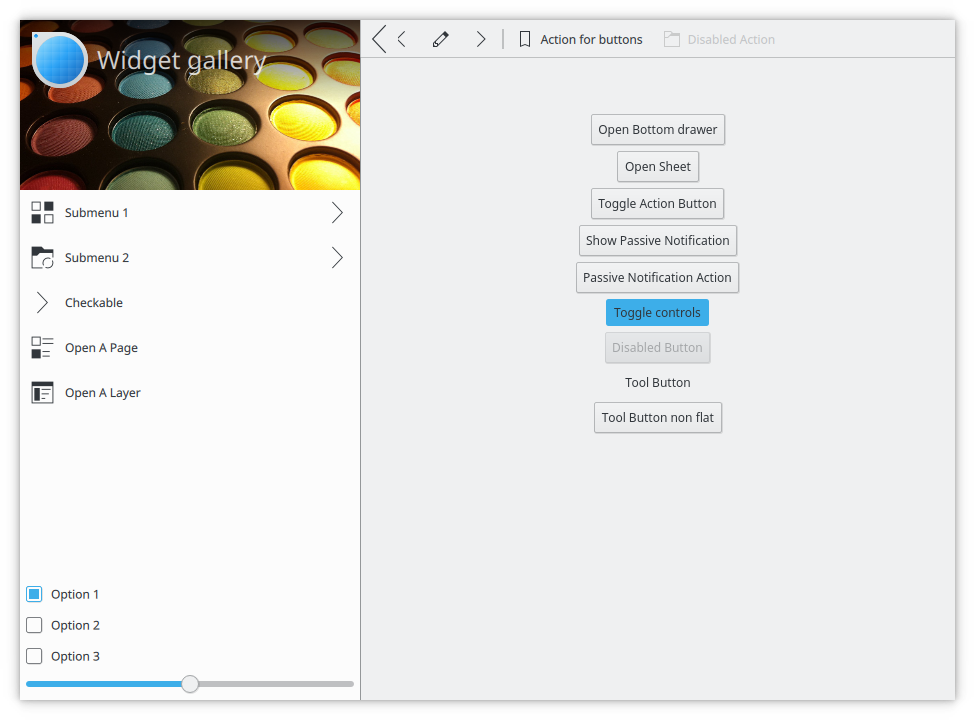 Using Breeze
Using Oxygen
qqc2-desktop-style is a style for Qt Quick Controls 2 to make it follow your desktop's theme.
It will be released with a future release of KDE Frameworks 5 but in the mean time it's due to be an optional dependency to Plasma 5.11 which has a beta next week.
Download the beta now: sha256 checksum is
bafa0600f096826ba371a1e1366e04b6c9a47c7de81cb403df1caec5d809d82f 
PGP signature is mine:
Jonathan Riddell with 0xEC94D18F7F05997E.
adadsad