Nominations are now open for the OpenUK Awards 2022.
We've run our annual awards ceremony to recognise great Open tech contributions for the last two years with great success and this year nominations are open for you to join or point is to the best people, organisations and projects that need rewarded.
Two years ago it we had dinner sent to your door during Covid. Last year we dined at the centre of the world at COP26. This year we're Lording it up with a ceremony and dinner in the House of Lords on 30 November.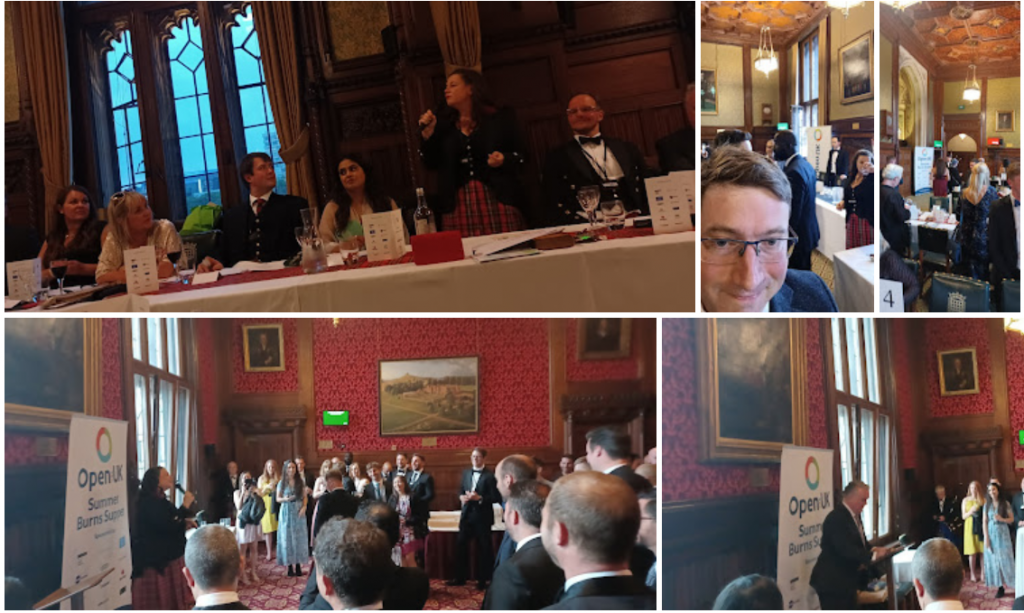 Last week we had a preview of the event, a delayed Burns supper in the House of Commons. One of the wonderful aspects of Open tech is how it gets you to exciting places and meet interesting people. In this case SNP MPs hosted and we got to promote KDE and tech freedom.
So please nominate yourself, your project, your company or your org. Or if you know someone else who should be nominated go and nominate them. We have three fine judges lined up who will go over the entries so remember to give a good writeup of what the work done is and why it deserves recognition along with links to code repos etc so we can research it.
Categories are: software, sustainability, data, belonging, young person, finance, individual, hardware and security.
Nominate now. And take a look at the 2021 OpenUK awards for more inspiration.