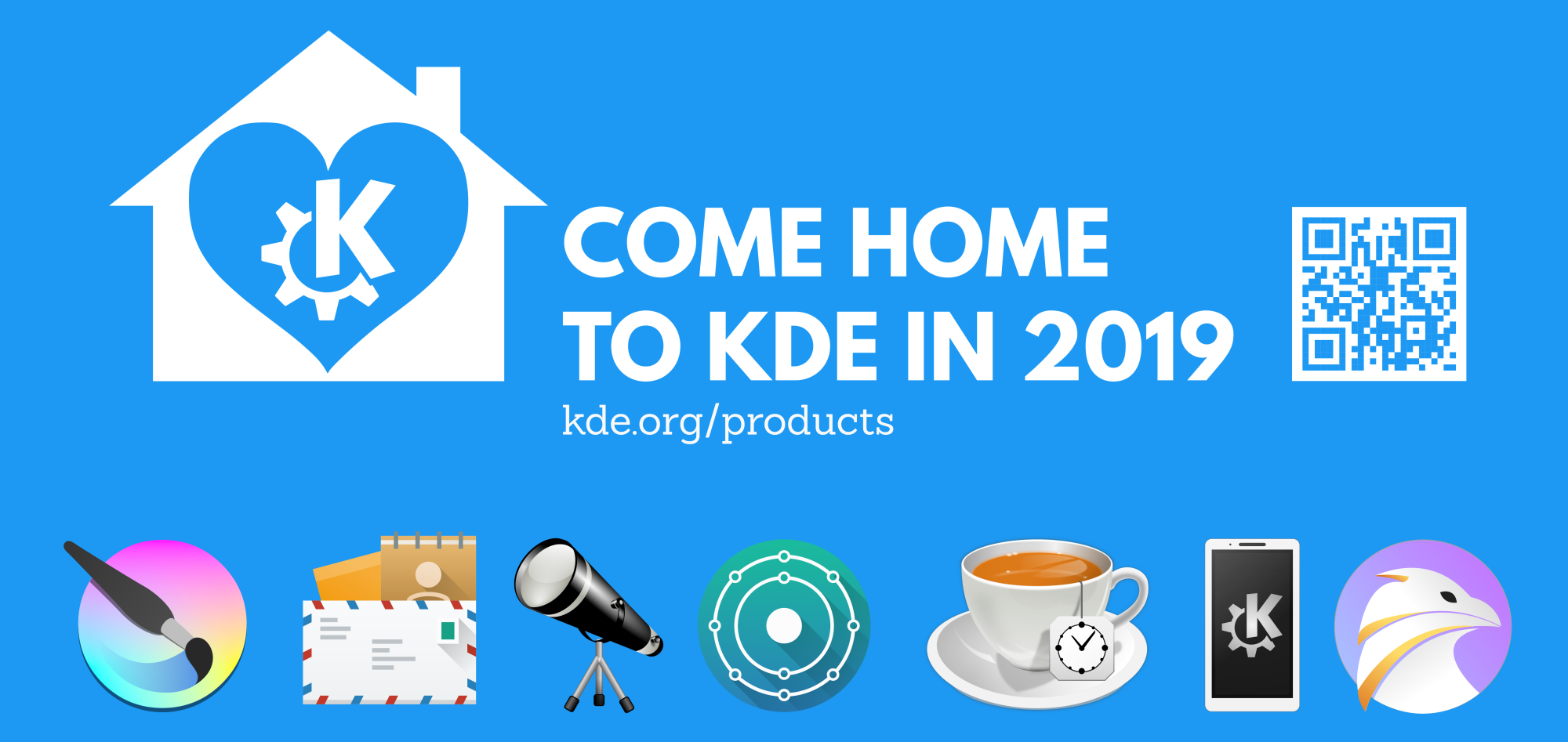 February means FOSDEM, the largest gathering of free software developers in the continent. I drove for two days down the winding roads and even onto a train and out again to take the bits needed to run the stall there. Fortunately my canoeing friend Poppy was there for car karaoke and top Plasma dev David got picked up along the way to give us emotional support watching Black Mirror Bandersnatch with its multiple endings.
The beer flowed freely at Delerium but disaster(!) the venue for Saturday did not exist!  So I did some hasty scouting to find a new one before returning for more beer.
Rather than place us next to Gnome the organisers put us next to our bestie friends Nextcloud which was nice and after some setup the people came and kept on coming.  Saturday was non stop on the stall but fortunately we had a good number of volunteers to talk to our fans and future fans.
Come Home to KDE in 2019 was the theme.  You've been distro hopping.  Maybe bought a macbook because you got bored of the faff with Linux. But now it's time to re-evaluate.  KDE Plasma is lightweight, full features, simple and beautiful.  Our applications are world class.  Our integration with mobile via KDE Connect is unique and life changing.
I didn't go to many talks because I was mostly stuck on the stall but an interesting new spelling library nuspell looks like something we should add into our frameworks, and Tor is helping people evade governments and aiding the selling of the odd recreational drug too.
At 08:30 not many helpers or punters about but the canoeists got the show going.

In full flow on the Saturday Wolthera does a live drawing show of Krita while Boud is on hand for queries and selfies.

The Saturday meal after a quick change of venue was a success where we were joined by our friends Nextcloud and the Lawyers of Freedom.

Staying until the following day turns out to allow a good Sunday evening to actually chat and discuss the merits of KDE, the universe and everything.  With waffles.